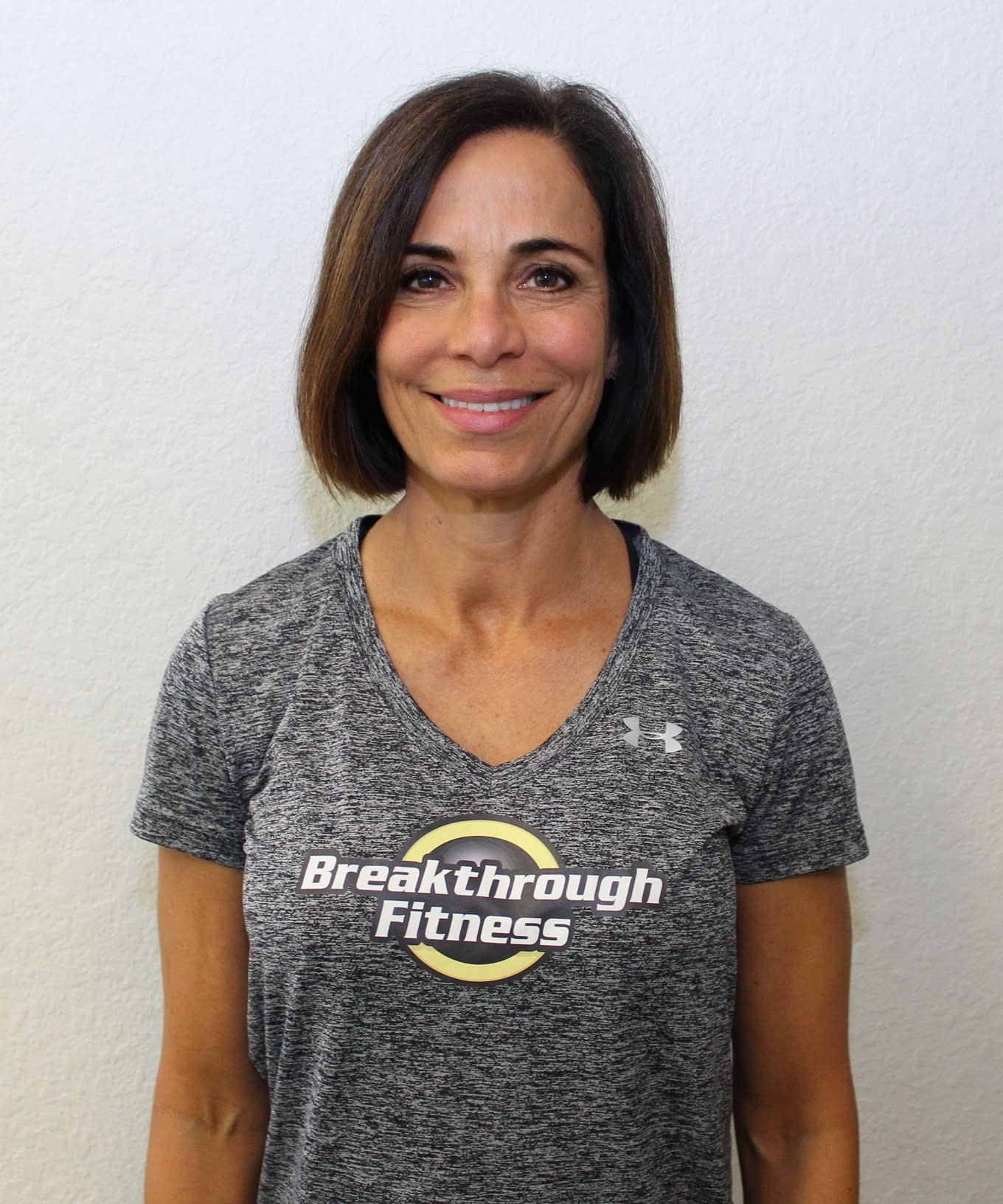 JULIA BERTOT
Soon after graduating from high school, I discovered how much I loved going for a run to clear my mind. The mental benefits of fitness and eating well have always been my driving force.
I enjoyed the benefits of exercise so much that, in 1990, I became a group fitness instructor and certified personal trainer to help others share my passion. As my children started growing up, I went back to work full-time as a dental hygienist. During these years, I ran marathons, obstacle races, and did a wide variety of outdoor activities—hiking, biking, and water skiing, to name a few.
Then, in 2016, a friend of mine invited me to Breakthrough Fitness. I immediately embraced lifting weights and feeling strong. Looking to retire from dentistry, I began working at Breakthrough Fitness. Now, I am an A.C.E. certified personal trainer and love being part of the BTF Team!
My husband and I are blessed to have our three children and seven grandchildren all living in the Oviedo area.